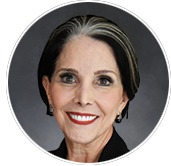 About Dr. Fife
Dr. Fife is a world-renowned wound care physician. She is the CMO of Intellicure, Inc., Exec. Director of the US Wound Registry & Editor of Today's Wound Clinic.
Report Honest Healing Rates
It's time for Wound Care physicians and providers to stand up for truly honest outcomes and transparent quality reporting. If we don't we may see our entire profession wiped out. Click here to read more.